Keeping your employees, equipment, and products safe inside your warehouse is an essential part of ensuring your company's success. There are several things you can do to improve the safety of the interior spaces of your warehouse. The most important step is ensuring all your employees receive adequate training in material handling and safety procedures. You can also install protective equipment to help protect people and equipment. Here are some effective safety systems to consider:
Safety Fencing
Safety fencing is ideal for providing the framework for manufacturing cell construction, while being customizable for endless configurations to your exact fencing needs.
Like the RoboGuard, this safety fencing system features a steel wire enclosure that prevents people from entering into areas they may not be equipped to enter. These fencing options are easy to install and meet the OSHA 1910 Subpart O- machinery and Machine guarding, RIA 15.06-1999 American National Standard for industrial robots and Robot Systems, CSA Z434-03.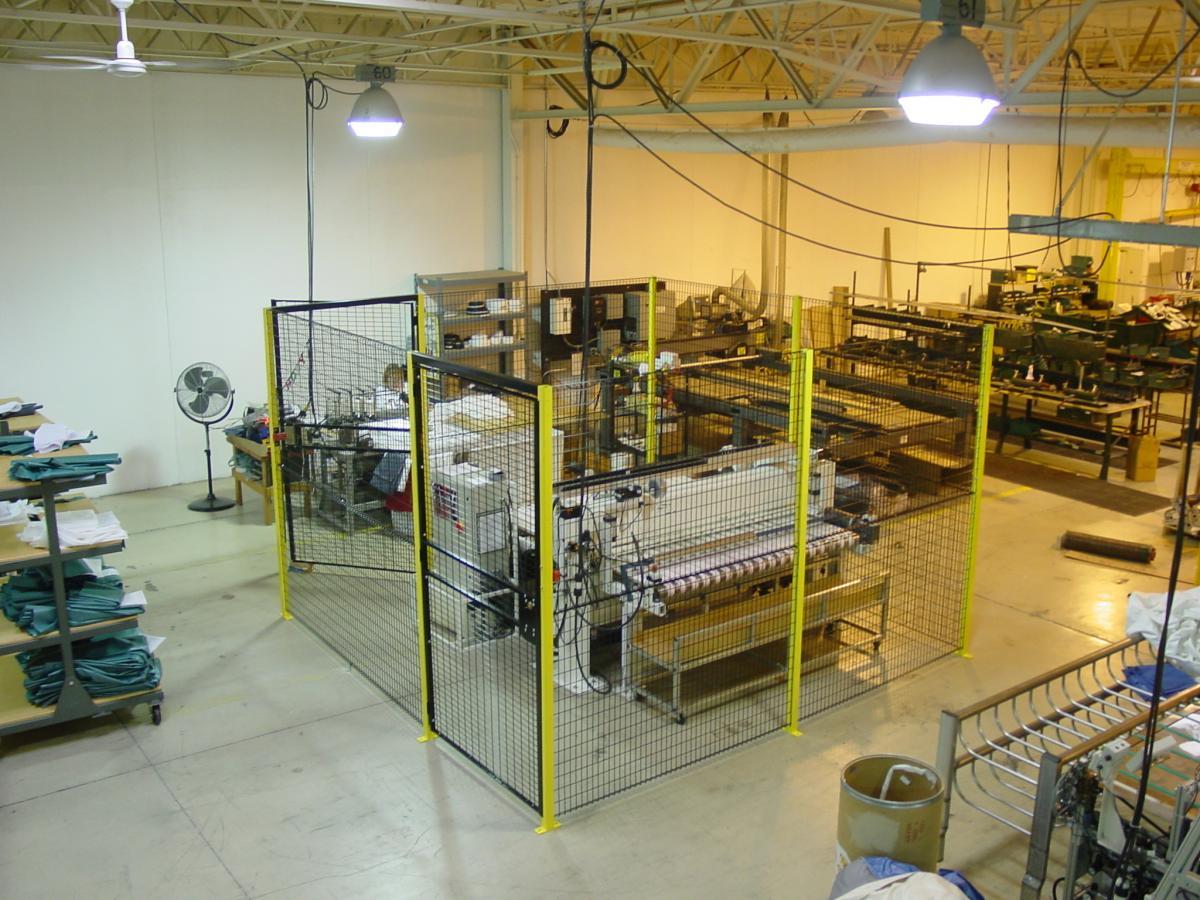 Safety Curtains
Protect your employees with sliding curtain systems. Retractable curtains, like the RollShield, provides protection in areas where other conventional industrial roll up curtains and screens do not. They protect workers from harmful ultraviolet light, heat, sparks and flying debris while maintaining unobstructed overhead access for maximum safety and protection.
Barrier Doors
W.E. Carlson's Barrier Doors provide easy access to the warehouse while offering full-time protection to your employees. See how the variety of barrier door options can work for you and your employees.
Area Protection
Clearly designating areas of your warehouse for pedestrians and other areas for equipment such as forklifts can help reduce the risk of collisions. Using signage and bright lines on the floor is a good start, but installing yellow barriers increases the safety factor even more. You can use steel, flexible, or retractable barriers to designate walkways and add post sleeves and column protectors to identify vertical structures. Take a look at all of W.E. Carlson's Area Protection products.
Choose the Right Equipment for You
The best way to improve the in-plant safety of your warehouse is to choose protective products and machine guarding equipment that fits your layout and needs. See how W.E. Carlson can help improve your warehouse safety. Give us a call at 847-640-0011, or contact us today.