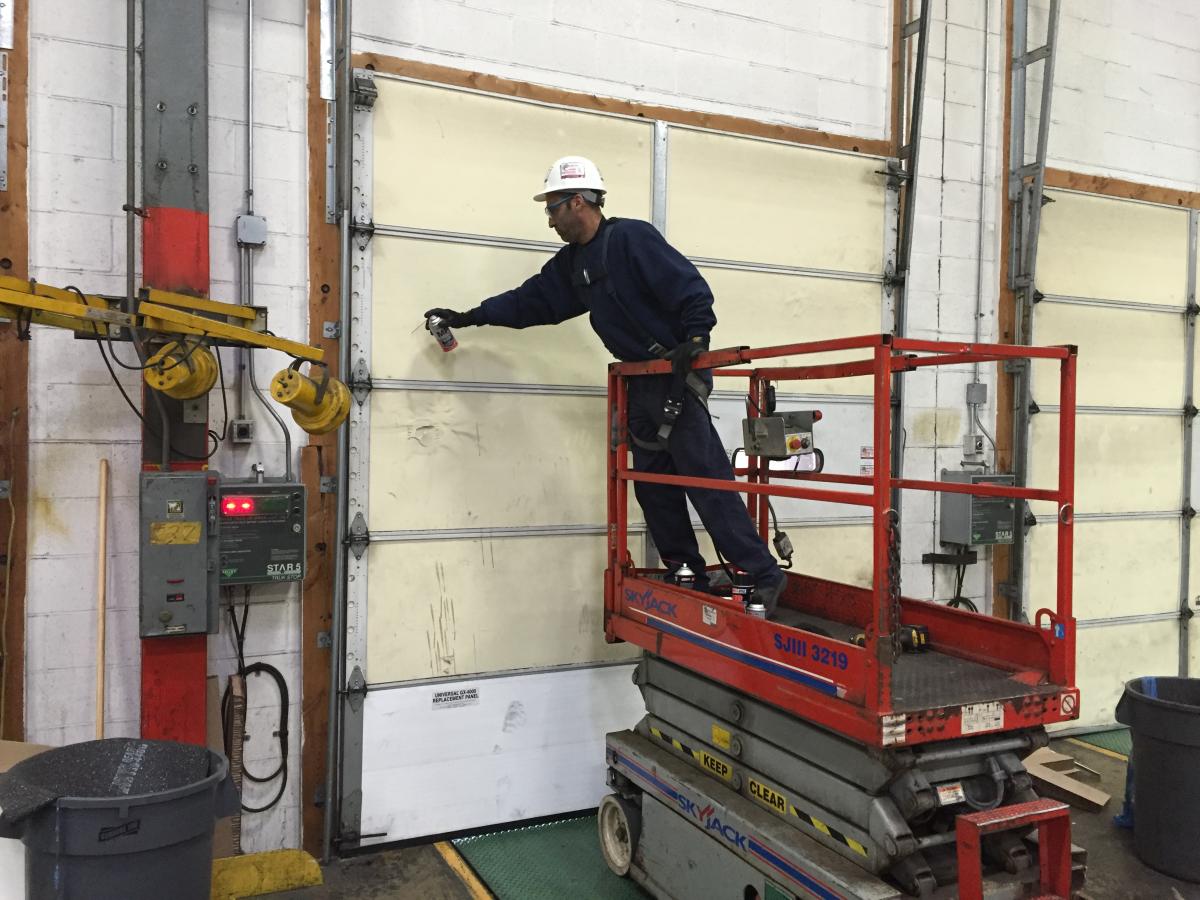 Keeping things moving and safe on the loading dock and throughout the plant, warehouse, or facility is essential for any business.
When you need service for an industrial door in your facility, it's vital that a technician can respond quickly to keep you operating as efficiently as possible. W. E. Carlson specializes in industrial door service and repair. Factory-trained and certified service technicians go through extensive training to diagnose and solve problems with all brands of high-speed doors, cooler/freezer doors, roll up doors, overhead doors, and more.
Industrial Door Services:
Industrial door and cold storage door repairs
24-hour emergency industrial and high-speed door service in most communities
Local service technicians who can arrive onsite more quickly
Rigorously trained and factory-certified professionals who are insured and bonded to provide diagnoses, recommendations, and solutions
Same-day service in most cases on most industrial doors and loading dock equipment including electrical, mechanical, hydraulic, and welding work
Vehicles stocked with a full supply of parts and manuals so your industrial or high-speed door repair or service usually can be done in one visit
ISO-9001 certified in the United States
One-year parts warranty in the United States
Industrial Door Analysis
This is an in-depth analysis conducted by industry experts who come to your facility and examine your specific environment and needs. You'll receive an analysis showing energy usage, maintenance costs, and productivity impact of your doors relative to other common door choices.
We'll look at:
Room air temperature
Exterior temperature
Energy costs
Door operation time and cycles
Industrial door upgrades and Innovation
Not only does W. E. Carlson provide maintenance and repairs for your high-speed doors and other industrial doors throughout your facility, but we can also help you upgrade doors throughout your facility for greater efficiency and security.
Your W. E. Carlson representative is ready to help when you have an industrial door or high-speed door repair, or simply need regular ongoing maintenance. If you're moving to a new facility, updating your existing facility, or building out additional space, our design and product experts can help you identify the doors that best meet your needs for the short and the long term.
Planned Maintenance
Your loading dock doors need routine inspections and regular cleaning and lubrication to extend useful life and maximize performance. Our Planned Maintenance Program is customized to your company's needs, based on the type of equipment installed and the projected wear-and-tear on your doors.