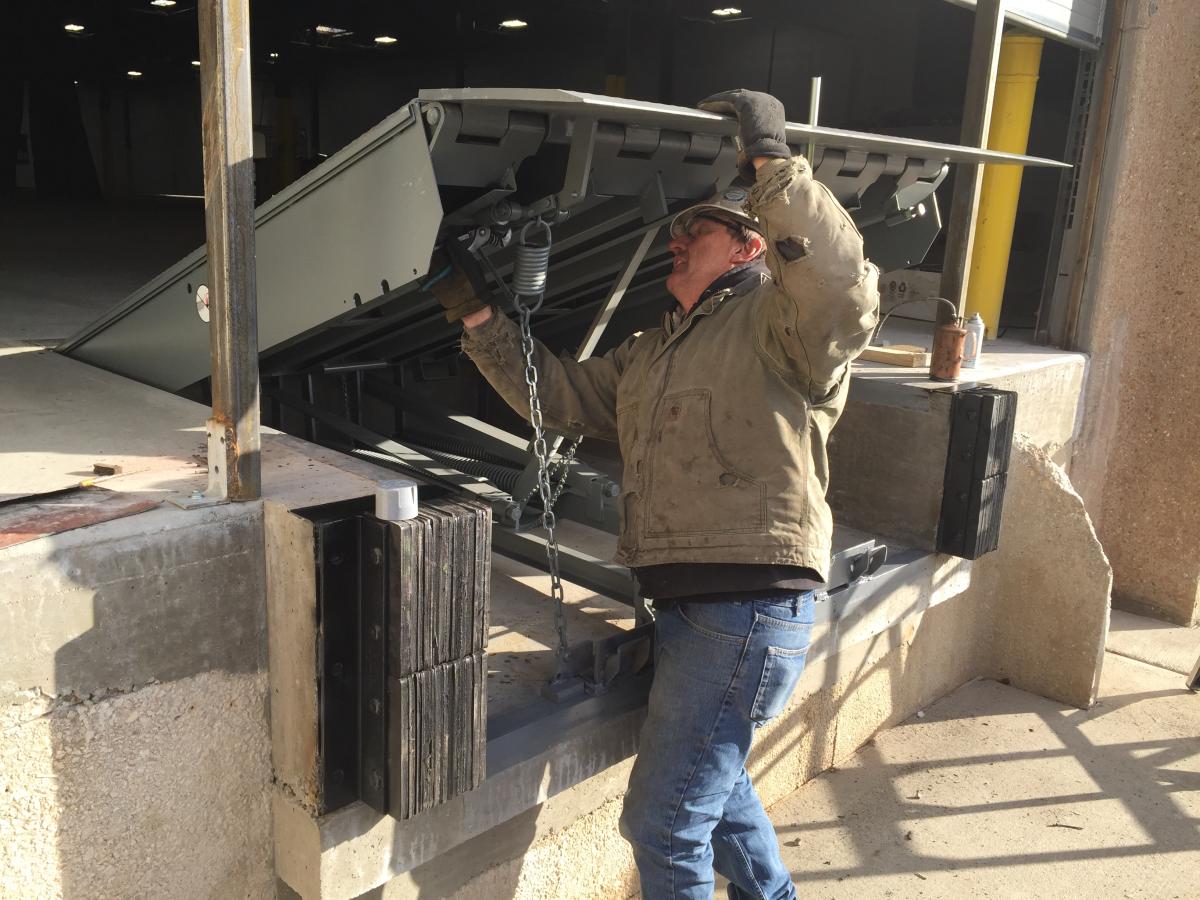 When you need a loading dock leveler repaired, you want it done quickly because down time impacts your productivity and profitability. You also want high quality loading dock service that stands the test of time, assuring reliable performance and operation. W. E. Carlson has service teams that handle repairs and service for all areas of your loading dock, including dock levelers and dock plates. They also provide dock leveler installation when it comes time to upgrade or replace your loading dock equipment.
Dock Leveler Repairs
W. E. Carlson specializes in loading dock equipment, including dock levelers. Our business is focused on making your loading dock operations run efficiently, smoothly, and reliably – with highly trained service technicians who work with all brands of levelers and other dock equipment on a daily basis.
Expect the following:
Local service technicians who can be onsite, servicing you more quickly
Factory-trained and certified professionals who have the expertise to diagnose and repair most loading dock levelers, and other equipment including: electrical, mechanical, hydraulic, and welding
Service vehicles stocked with a full supply of onboard parts and service manuals so most dock levelers can be back in service the same day
One-year parts warranty in the United States
We are ready to help when you have a dock leveler repair or need service or maintenance for any part of your loading dock. If you're moving to a new facility, updating your existing facility, or building out additional space, our design and product experts can help you plan and outfit your new loading dock(s) with products that fit best and meet your short and long-term goals.
Planned Maintenance
Your loading dock needs routine inspections and regular cleaning and lubrication to extend useful life and maximize performance. Our Planned Maintenance Program is customized to your company's needs, based on the type of equipment installed and the projected wear-and-tear.