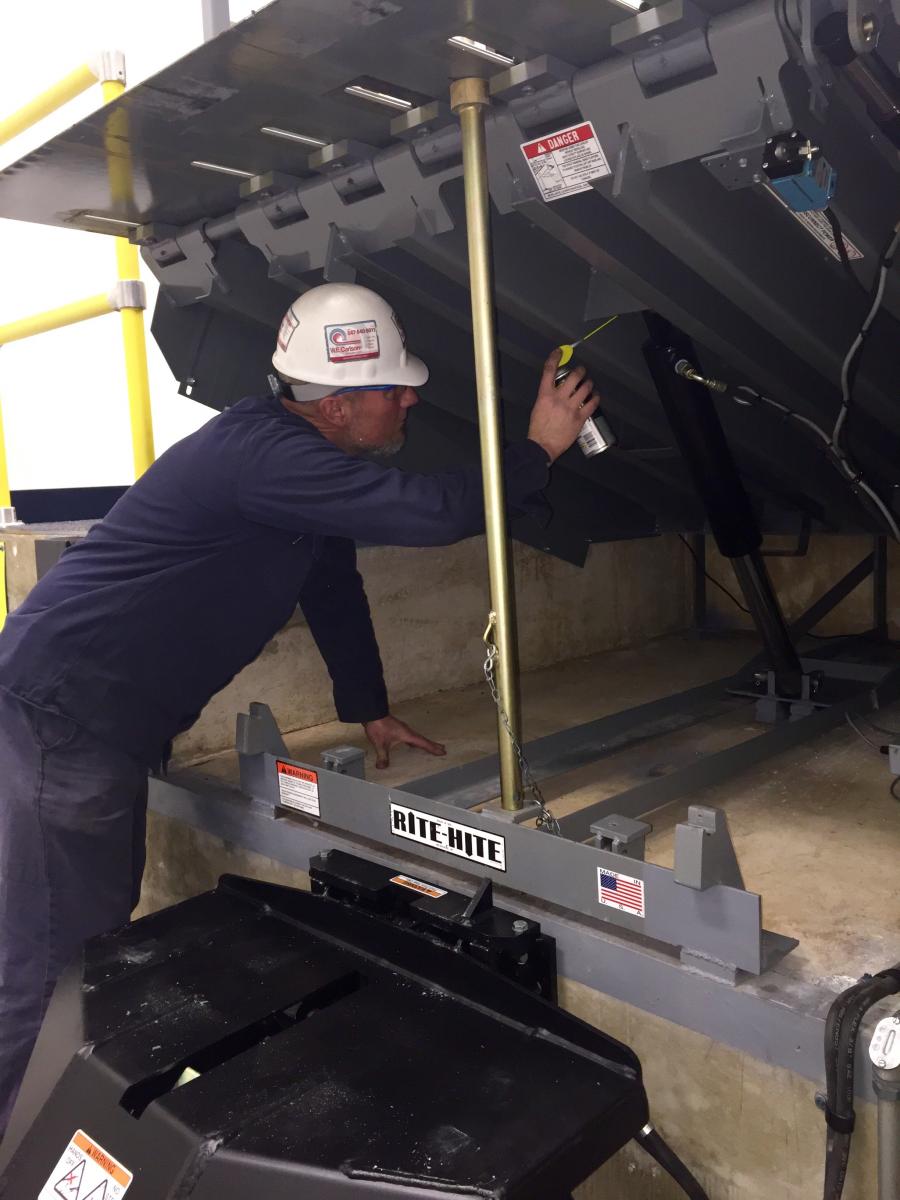 Find and fix dock and door problems before they become problems for your business. The condition of your loading docks and doors is critical to your company's success. Keep them healthy with the W.E. Carlson Planned Maintenance Program.
Your loading docks and doors need routine inspections and regular cleaning and lubrication to extend useful life and maximize performance. Our Planned Maintenance Program is customized to your company's needs, based on the type of equipment installed and the projected wear-and-tear on your dock and doors.
Planned Maintenance Program Benefits
Free evaluation of your loading dock and door equipment, followed by a full report summarizing recommendations for maintenance or repairs
Save money on parts and labor
Avoid expensive repairs by detecting issues before they become problems
Properly operating equipment reduces risk of on-the-job accidents
Ensure your product warranty is honored
All work completed by a member of the W. E. Carlson team is backed by a 12-month guarantee on parts and labor
Minimized capital expenditures by extending the life of existing equipment
Maximize facility efficiency and productivity by eliminating costly downtime
Reduce direct-labor cost
Customers enrolled in Planned Maintenance have the opportunity to get discounted parts when repairs on unavoidable
What to Expect
Visits from our service team include a five-step process:
Clean: we remove debris from equipment and components to ensure longer life and a more efficient workplace
Inspect: finding potential problems before they bring operations to a halt
Lubricate: protecting components from corrosion, premature wear and moisture
Adjust: making sure equipment runs smoothly and consistently
Document: showing completed service work and indicating areas of concern, saving you potential headaches down the road
Service Team
Our service team is comprised of factory-trained service technicians who provide operating and safety instruction to your personnel. We also have the largest company-owned service department in the area, with 22 fully stocked service trucks.
Scheduling Planned Maintenance
Inspections and routine service dates are scheduled upon contract signing: no follow-up necessary
Maintenance can be scheduled monthly, quarterly, semi-annually or annually, depending on what works best for your facility
Records of services performed and technician findings provided after every visit
Unforeseen service needed? Don't panic. Carlson's Planned Maintenance customers enjoy preferred service rates and priority scheduling