One of the biggest energy consumers in a warehouse is controlling temperature. Whether you are trying to seal the cold winter air out, or keeping the warehouse cool in the summer, you are not alone. Being able to control the temperature of your warehouse is one of the quickest ways to save energy and lower costs. Below are some tips on keeping energy costs down.
Keeping Your Warehouse Insulated
Wall insulation is a good place to start when you are looking to reduce energy by better controlling temperatures in your warehouse. Insulated Curtain Walls provide your warehouse with an adaptable way to contain heat or separate off temperature-controlled areas. Insulated curtain walls can be configured to your warehouse's exact needs and usage. These walls can help you affectively lower warehouse energy costs by keeping warehouse temperatures consistent and manageable.
Loading Dock Enclosures also ensure to keep wind and inclement weather outside, while keeping temperatures comfortable for your workers inside. With their flexible, insulated wall panels and secure Velcro®, W.E. Carlson has a variety of loading dock enclosures ensure to close off trailer openings when trailers are not present.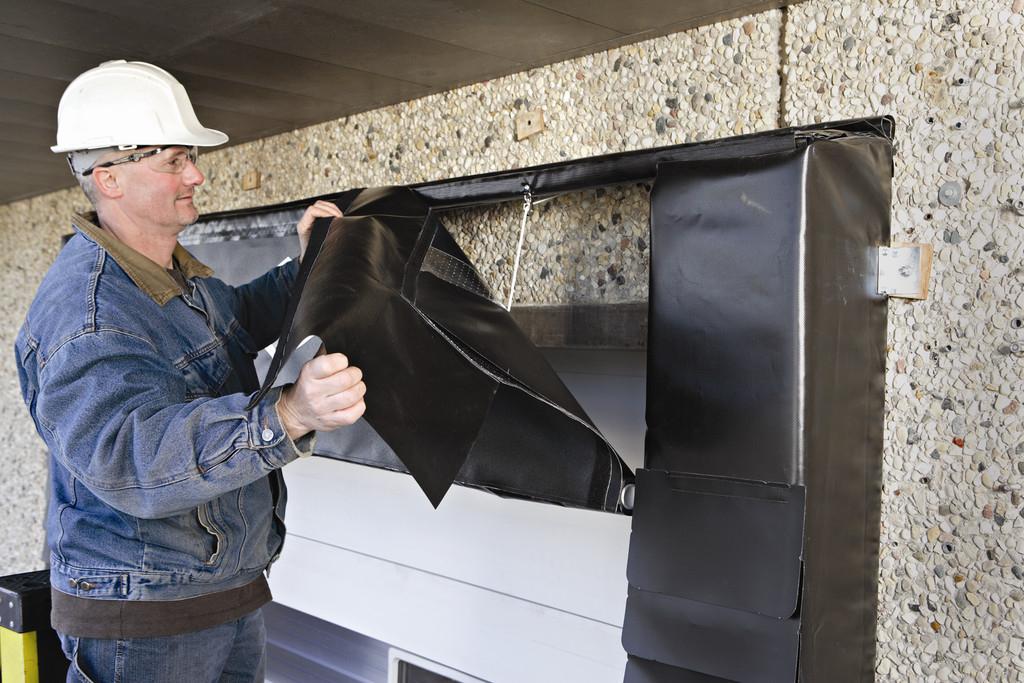 Sealing Out The Elements
Insufficient dock seals can cost you money by losing heated or cooled air through cracks and gaps in your loading docks. Fortunately, you can fix the problem with the help of high-quality loading dock seals. By completely sealing off your loading dock shelters, you can prevent cool or heated air from escaping, while saving on your energy bills. There are a variety of loading dock seals from which you can choose from. All types are designed to help reduce or eliminate gaps around your loading dock opening to minimize the escape of air, while keeping loading docks at consistent temperatures in extreme weather, cold or hot.
Tired of losing money through poorly insulated walls or insufficient dock seals? If so, it may be time to invest in some quality insulated walls and loading dock seals from W.E. Carlson. You'll not only be successful at keeping cold air out but will also reduce the amount of warm air that escapes from your building. The end result is a more efficient warehouse that can help you save hundreds of dollars on your heating bill.
If you are interested in any of these products to help reduce energy costs in your warehouse, give us a call at 847-640-0011, or contact us today.