A properly working loading dock is essential for safe and efficient warehouse operations. If your loading dock equipment suddenly stops working, it may seem like the breakdown happened overnight. However, most problems with loading dock equipment develop over time. The problem is that small issues are easy to overlook until they become big complications. If you follow a planned maintenance schedule, potential issues can be detected and fixed before they interfere with normal dock operation.
Dock Maintenance Benefits
Maintaining your loading dock equipment can reduce your need for service and repair while keeping your dock functioning smoothly and reliably. Here are some benefits to becoming a part of a regular maintenance program:
Ensuring product warranty is not voided
Saving money labor and parts
Maximizing the efficiency of your facility by eliminating unnecessary downtime
Avoiding expensive repairs by identifying and fixing minor issues before they become big problems
Extending the life of your existing equipment
Keeping your warehouse personnel safe from malfunctioning equipment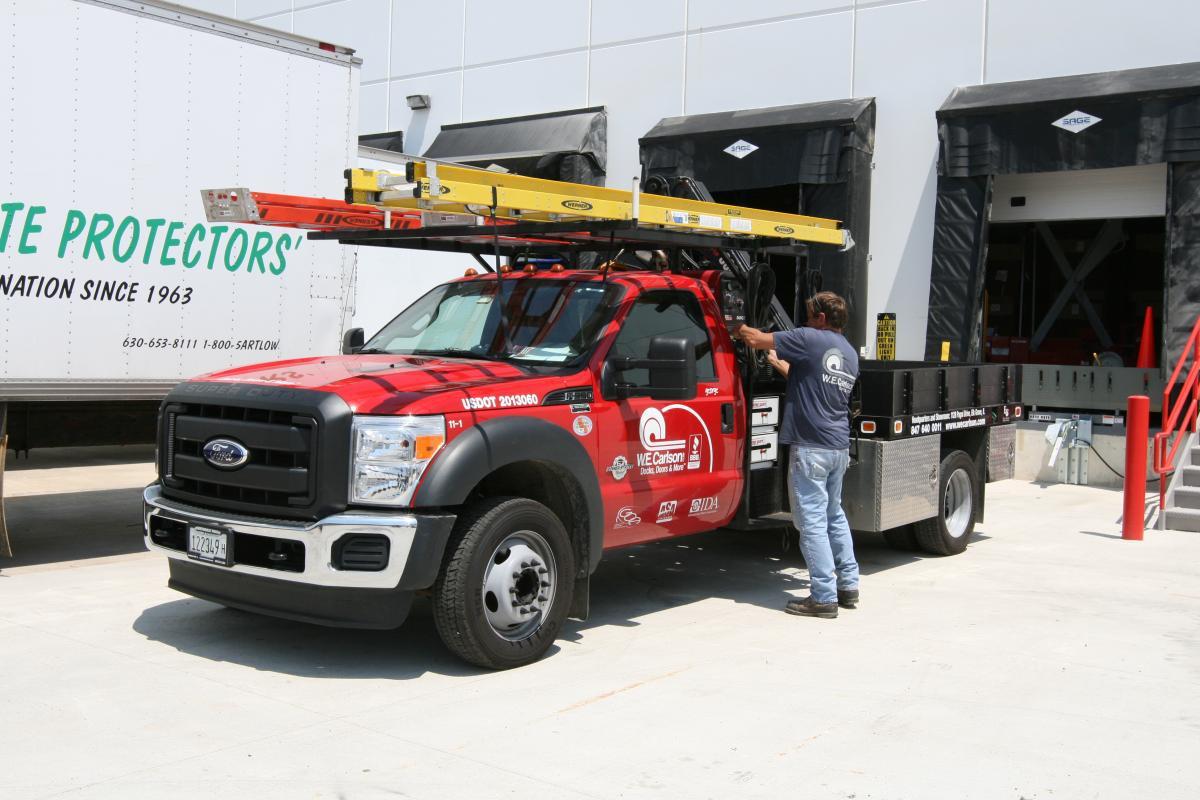 Schedule Your Site Assessment
An on-site assessment is recommended when setting up a maintenance program. W. E. Carlson will visit your facility, assess your loading dock and equipment, then develop a contract for ongoing maintenance. They like to perform assessments prior to drafting maintenance contracts to ensure that every maintenance program is customized to the needs of the customer.
To schedule your site assessment, call 1-847-640-0011 or fill out our online contact form. Read more about our Planned Maintenance program here https://www.wecarlson.com/services/planned-maintenance.