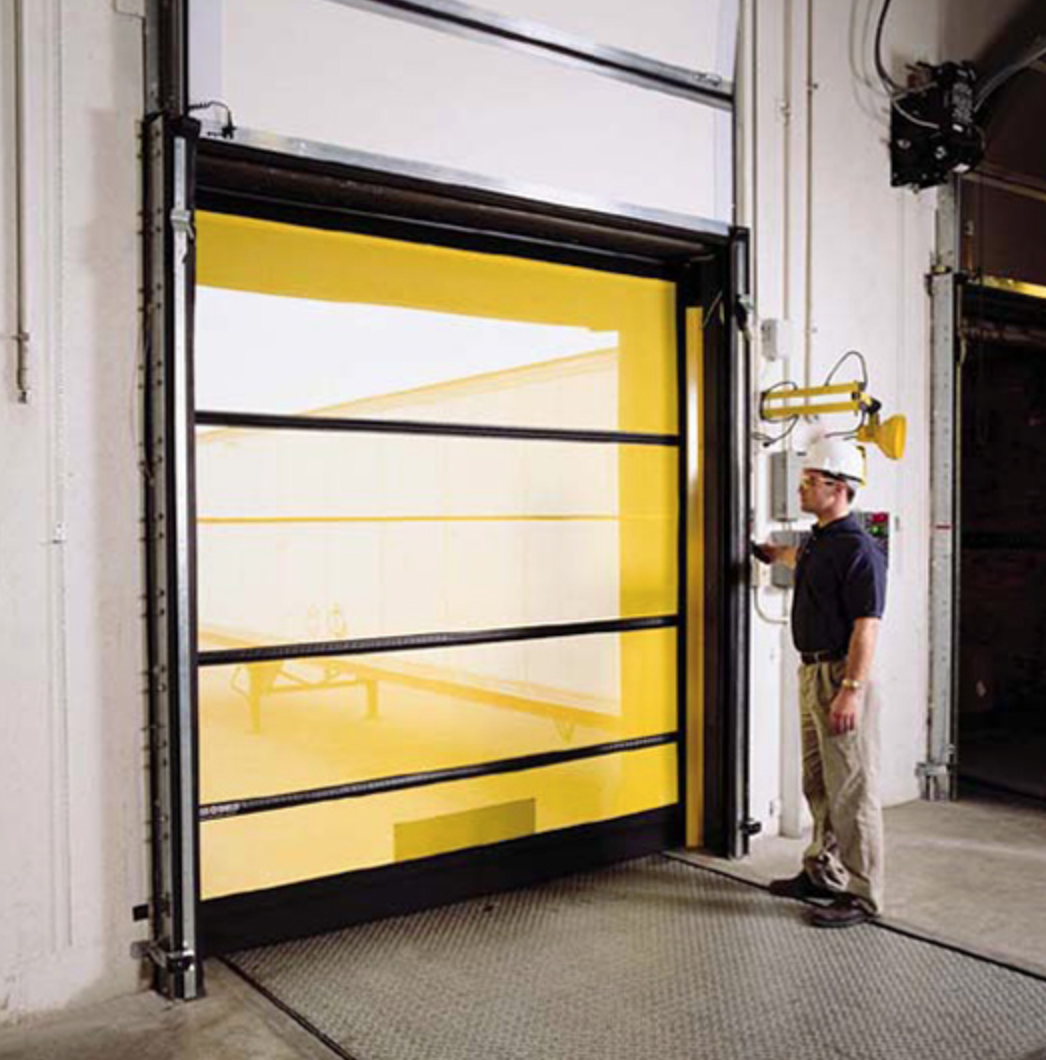 A loading dock serves as a barrier between a warehouse facility and the outdoors. As warm and breezy summer weather approaches, it is tempting to leave the loading dock open throughout the day. Fortunately, industrial screen doors designed with heavy duty mesh provide a way to safely manage this temptation to invite in a breeze without inviting in bugs and birds. W.E. Carlson cares about loading dock productivity and offers versatile screen door designs that improve pest control and safety.
Here are some ways an industrial screen door can benefit your warehouse facility:
1) Decrease Pest Presence
Leaving a loading dock door open is an open invitation for bugs and birds to enter the warehouse. This poses a health risk for employees and may lead to product damages. Additionally, targeting pests once they are inside the warehouse can be time consuming and expensive. Industrial screen doors that incorporate a BugShield specifically designed with pest control in mind address this issue. When the door is ready to be opened for a shipment, the sliding door design can be tucked out of the way with a storage sleeve while a roll-up design can be recoiled either manual or power control options.
2) Regulate Warehouse Weather
Keeping out pests does not mean keeping out the comfort of summer weather. You want to have fresh air without any overpowering wind and rain. A sliding industrial screen door provides an ideal barrier while letting in refreshing breezes. The heavy-duty material incorporates sewn in wind bars for stability to decrease the risk of weather-related screen damage. When selecting a screen door, depending on the style and size, you can choose from different colors including yellow, blue, gray, red and black. These screen doors are designed to let in natural light for the benefit of employees.
3) Improve Loading Dock Safety
Industrial screen doors are practical because they serve a protective function by contributing to workspace safety. A visible barrier protects against theft and vandalism. Having a secure, visual barrier with safety latch features decreases the temptation of someone unwanted slipping onto an open loading dock. The door also contributes to safety because a cover dock opening prevents a fall risk for employees. The screen doors can provide safety for most door sizes and have versatile design options such as overhead or standard mounts.
There are various design options when deciding on an industrial screen door with BugShield protection for your warehouse. You can decide between sliding and rolling designs which utilize PVC or steel tracking for smooth opening and closing. Different size and color combinations are available depending on door size. Work with a representative to see which version is best for your facility. We are ready to provide an assessment and recommendation – contact us to learn more about our range of industrial screen door applications.